Band Aids
Bandage Dispensers for Kids apart from helping heal wounds quickly also look cool.
250 min qty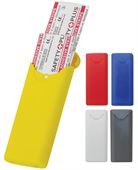 The 10 Piece Plasters In Plastic Case is a refillable travel essential that your clients will love.
100 min qty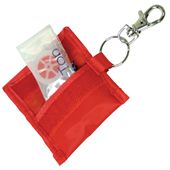 Protect yourself and the others with these branded Handy CPR Mask Keyrings.
100 min qty
Surely the most sought after and used items in a first aid kits, band aids have become a must have around the workplace – especially if you're working with children. Perhaps you could invest your money into a band aid package rather than a full first aid kit. Of course they can all still be branded so maybe this is all you need?